THE POWER OF CLINICAL PROOF
Every ingredient validated by HUMAN studies.
Every dose consistent with CLINICAL research
SHOP NOW
Clinically Backed AHCC® & Nutritional Supplements by QOL Labs
We are a leading health-care practitioner line of AHCC® & Nutritional Supplements offering safe, unique, and efficacious products to both doctors and their patients. We deliver products with clinically backed ingredients, in dosages shown to be effective in humans.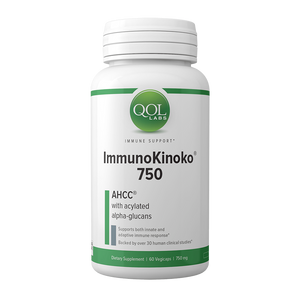 IMMUNOKINOKO® 750
Many people turn to alternative and complementary therapies when dealing with immune challenges. Unfortunately, while plenty of nutritional supplements claim to have...
$89.95
Buy Now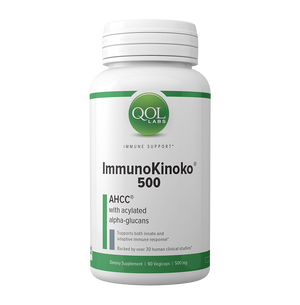 IMMUNOKINOKO® 500
Benefits
Maintains optimal NK cell activity.
Natural killer (NK) cells are the immune system's first line of defense.
Enhances cytokine production.
Cytokines are chemical...
$89.95
Buy Now
Manufacturing to a Higher Standard
We rigorously test product in our state-of-the-art, in-house laboratory to ensure the purity, strength, and composition.